Product Examples, Applications, Success Stories, and more
Get some inspiration from our blog when we take on different topics of the printing industy. From applications and examples of the DIGITRAN technology to more general content on printing. Besides detailed articles you will also find short posts and application ideas, representing the versatility of digital printing.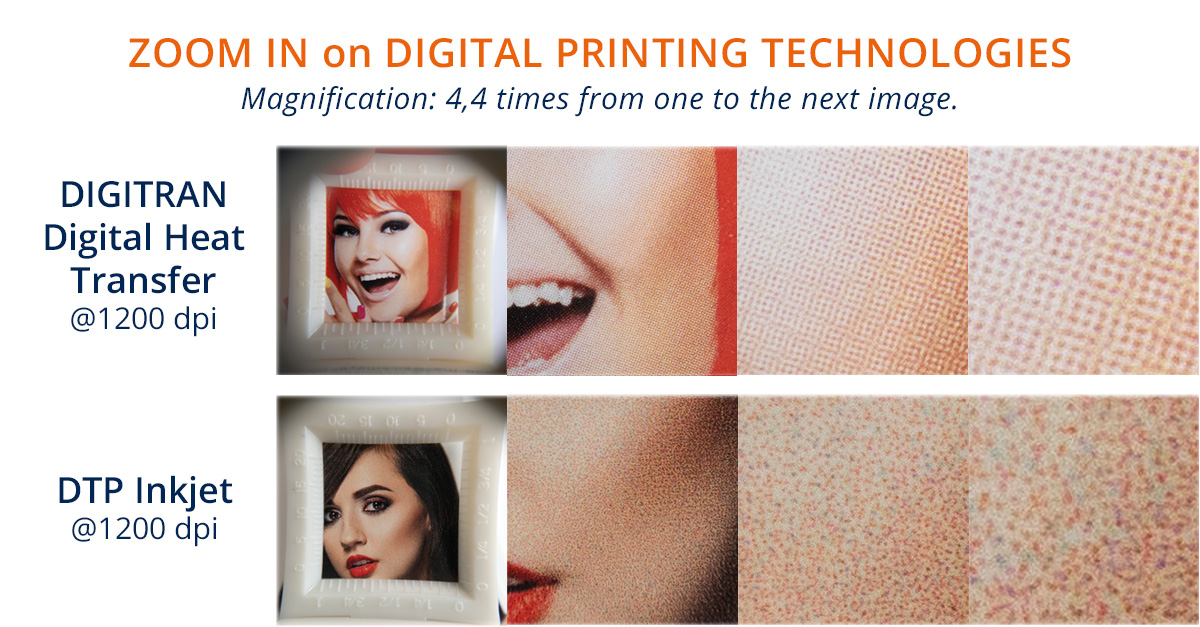 Would you think that 1200dpi and 1200dpi digital printing is the same? You probably would.
But actually no, not even close!
Especially when it comes to photo-realistic printing and skin tones the print quality must be on point. The confusing part is that even though both prints shown in the photo have a resolution of 1200 dpi, they are obviously not the same. But how does that come?
Read more