Would you think that 1200dpi and 1200dpi digital printing is the same? You probably would.
But actually no, not even close!
Especially when it comes to photo-realistic printing and skin tones the print quality must be on point. The confusing part is that even though both prints shown in the photo have a resolution of 1200 dpi, they are obviously not the same. But how does that come?
DIGITRAN digital heat transfers are produced under highly controlled printing conditions. This enables us to print high resolution heat transfers with accurate color placement on our carrier material. Once these transfers are printed, they will be converted to compact rolls which will then be shipped to wherever they are needed. So, the only step left is to apply the preprinted image to the product.
The DTP (Direct To Product) inkjet technology is a little more difficult to handle as it must deal with little droplets of ink which can be as small as 2 picolitres when used for high resolution printing. From leaving the nozzle to being cured directly on the moving product these must travel through air, land on a varying surface, overcome static charges, and try not to interact with the other nearby droplets. Sounds challenging, right?
So even though both prints might have 1200 "dots per inch", it says no more than the number of colored dots printed. Not where these dots will be on the product.
Click this button to get in touch with us for a personal consultation. To make sure that your products can benefit from this unique, clean and digital printing technology as soon as possible.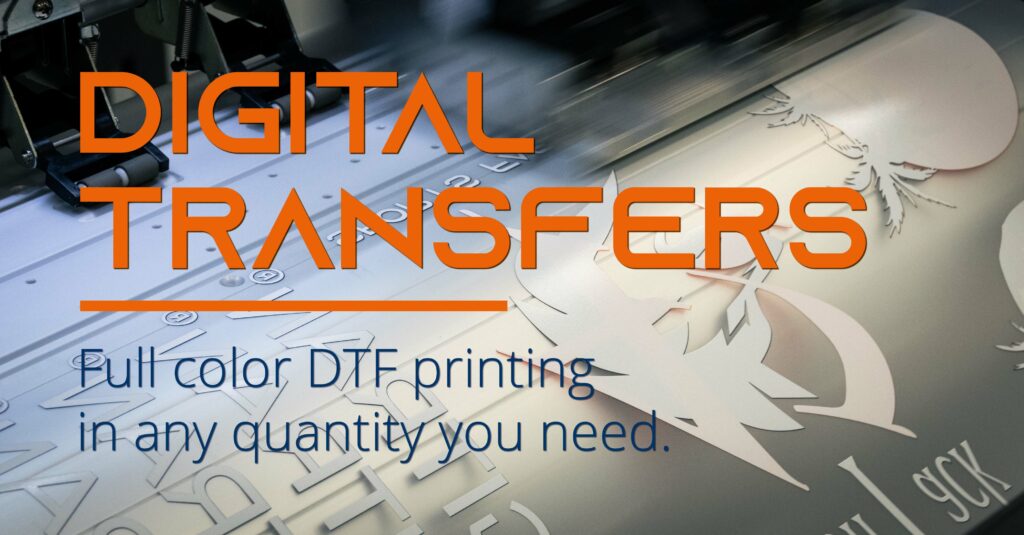 The solution for custom designs on t-shirts, hoodies, bags, sportswear and workwear: DTF Digital Transfers.
Thanks to the combination of digital printing and heat transfer technology, textile transfers can be printed in small quantities, full-color and in the shortest possible time. Thus, the outstanding opacity and feel known from plastisol and screen printed transfers is now also available in small quantities.
Printing is more than just a numbers game, especially when it comes to print resolution