Heat Transfer Machine for the Decoration of Cylindrical, Mandrel Carried Articles
The DIGITRAN TRR is a fully automatic heat transfer machine for high-quality decorations of mandrel carried products.
Utilizing the benefits of the newest generation heat transfer head, this machine can be understood as the faster smaller brother of our DIGITRAN TRT. Designed as a revolver head machine with a vacuum supported mandrel based tooling the DIGITRAN TRR can be used to decorate a variety of different products, from lip balm shells over airless-dispensers to cosmetic tubes. Make-ready times of less than 30 minutes are possible due to quickly changeable mandrels and an easy to adjust heat transfer head. Furthermore, when combining this machine with digitally printed heat transfer decals it is not necessary to stop the machine for an artwork change.
The DIGITRAN TRR is equipped with an automated infeed and out feed, a pretreatment station as well as print and product registration. To make this machine comfortable to operate all production settings can be entered using a touch-display. This way it is possible to quickly adjust all settings to reach the product's optimal combination of
temperature, pressure and transfer speed. Along with the operator friendly positioning of the infeed chute and out feed conveyor belt this machine can be easily run by a single person.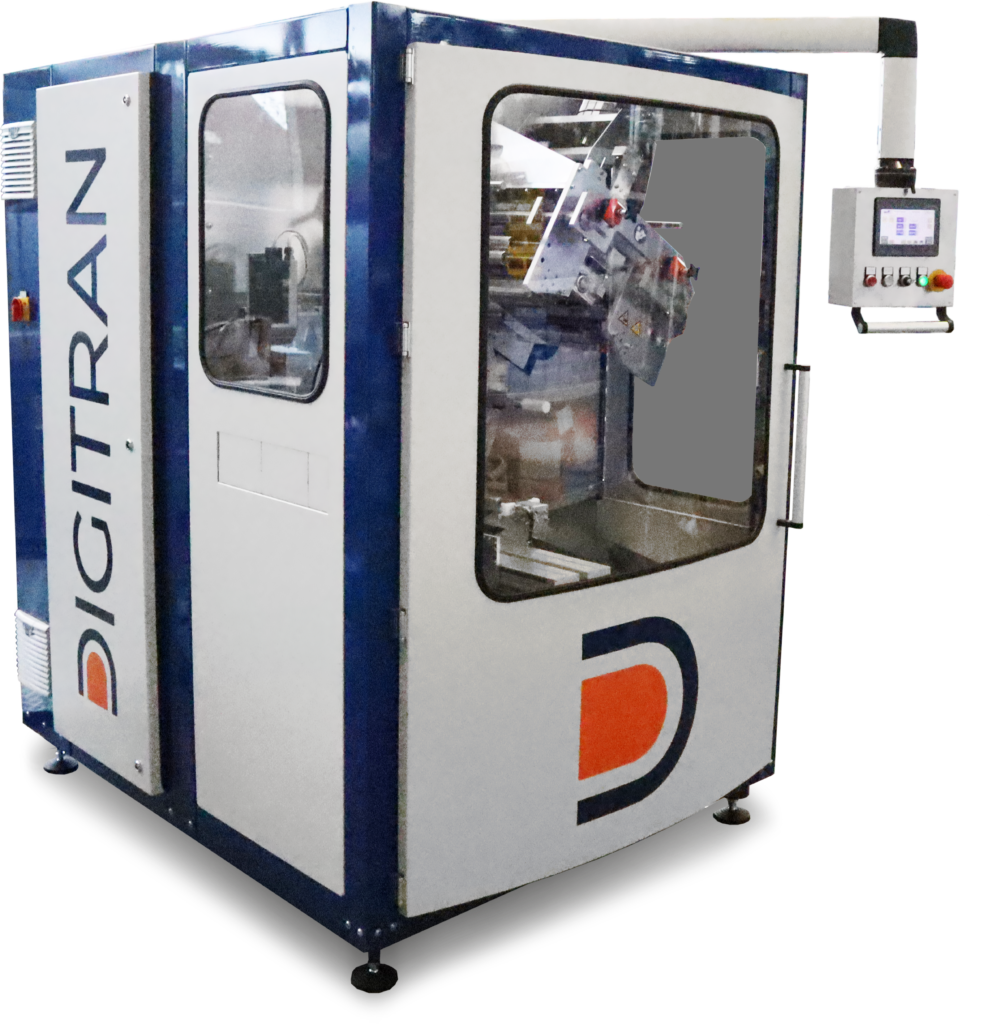 Find out, which machine suits you best!
Heat transfer machines overview.