Why cosmetic tubes are perfect promotional products? Because they are compact, useful and give enough space for your message.
And we are here to get them printed, also in small quantities!
When it comes to promotional products there are so many different types that make it hard to choose one. But have you asked yourself what for you give them away for in the first place?
Simple answer: You want to make a positive impression! And this gets done best by giving away something that is valuable, useful, handy, and unique, while still transporting your message. A cosmetic tube as a promotional item does all that if you do it right. It gives enough space to print on. Furthermore, it can be printed with a high-quality design and be filled with whatever suits your message.
Fill it with sunscreen in summer, aloe hand cream when winter is coming and with the COVID19 virus being around a sanitizing gel is always a great choice. Coupled with a nice photographic design your tubes will be highly appreciated gifts during the whole year.
And when it comes to printing, we are here to get you going! Either as a contract decorator who prints your tubes just in time and in almost any quantity, or as your partner for heat transfer machines as well as digital heat transfer decals. All this with an eco-friendly printing technology that works without UV curing or VOCs.
Get in touch with us now if you want to print cosmetic tubes yourself or want us to print them for you.
More information on: Digital cosmetic tube printing.
Click this button to get in touch with us for a personal consultation. To make sure that your products can benefit from this unique, clean and digital printing technology as soon as possible.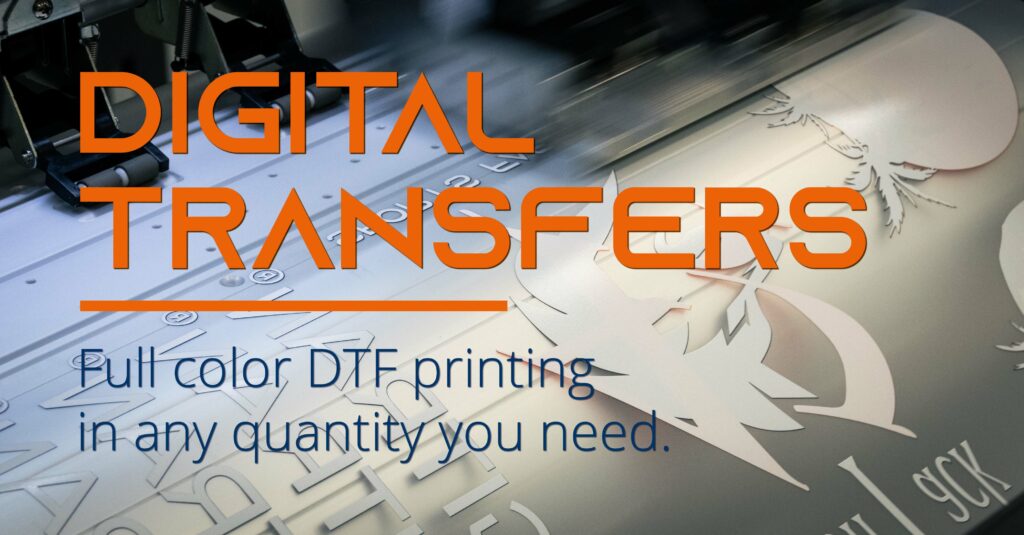 The solution for custom designs on t-shirts, hoodies, bags, sportswear and workwear: DTF Digital Transfers.
Thanks to the combination of digital printing and heat transfer technology, textile transfers can be printed in small quantities, full-color and in the shortest possible time. Thus, the outstanding opacity and feel known from plastisol and screen printed transfers is now also available in small quantities.
Why Cosmetic Tubes Make a Perfect Promotional Product