Experienced Full Service for -Digital Printing | Heat Transfers | Heat Transfer Machines | Decoration Services
High Quality, Safe and Unique - Transfer Printing
DIGITRAN is the brand for high quality heat transfer and digital printing solutions for textiles, cosmetics, promotional products and industrial applications.
For this, we combine digital printing technology with the heat transfer process. This way, high-resolution prints, multicolor designs and small batch sizes can be printed quickly and cost-effectively.
To make you benefit from this process we offer everything that is needed. From digitally printed heat transfer decals and semi or fully automatic heat transfer and printing machines to a decoration service.
From DTF (Direct to Foil) to toner-based transfers, we're here to help.
You have a question? We are here to answer it.

Heat Transfer Products and Services
DIGITRAN DHT Tex textile transfers (DTF) are printed 100% digitally and with OEKO-TEX certified inks. Thus, we can print multicolor designs in small and large quantities and deliver them in the shortest possible time. Also available as hot-peel or with special effects!
We print, you decorate! We print any quantity of heat transfer decals for a photo-realistic decoration of pens, tubes, cups, shells, paper-cubes and many other products using only our special heat transfer material that is harmless and can be recycled.
With DTF (Direct To Foil) printers, textile transfers can be produced fully automatically. Printing, adhesive application and drying are therefore combined in a single machine system. Perfect for full-color transfers in any quantity.
We print your products, fast and in unique quality. From prepress to the finished printed product, we take care of the entire process. Furthermore, we offer this service for small quantities as well. From cosmetic items to promotional products.
Application-oriented: We design and build fully- and semi-automatic DIGITRAN heat transfer machine systems for the decoration of ad specialty items, cosmetics, toys and many other products. Additionally we offer custom build machines to match your exact needs.
The DIGITRAN heat transfer process is a unique combination of digital printing and heat transfer decoration. The result: A safe and clean printing process for photo-realistic heat transfer decals which can be applied onto a wide range of shapes and materials.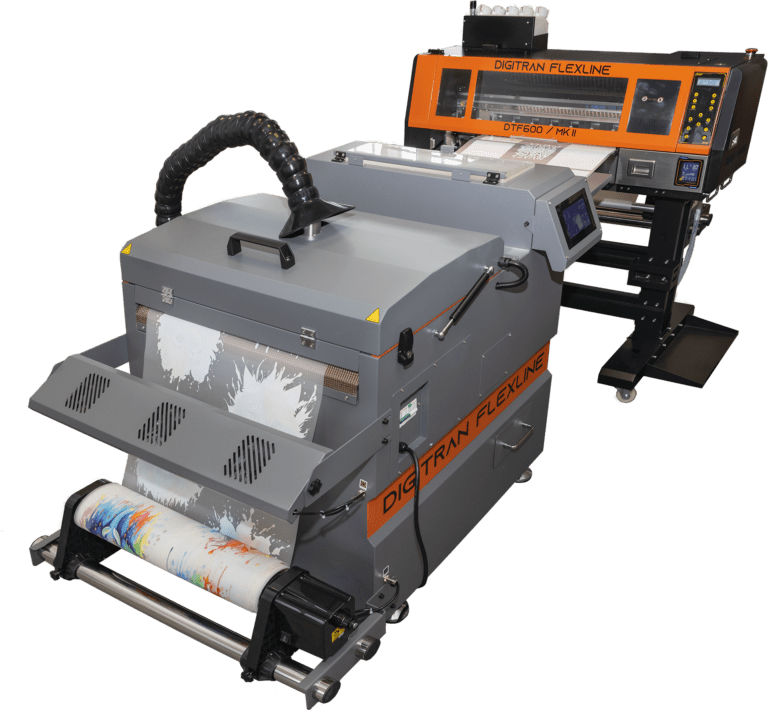 Upgrade for the DIGITRAN FlexLine DTF600! With the MK-II (Mark 2), DIGITRAN has given the predecessor some improvements that make the printing system faster, more stable and more pleasant to use. With 2 print heads and 600mm print width, the FlexLine DTF600 MK-II is perfect tool for advanced users.
Read More
FESPA2022 - Berlin. After the fully automatic heat transfer machine TURBOTRAN 6.1 now comes the DIGITRAN FlexLine DTF600. Our printing solution for digitally printed textile transfers. Come and visit us at booth 4.2 - A61 and be inspired by our digital transfer solutions.
Read More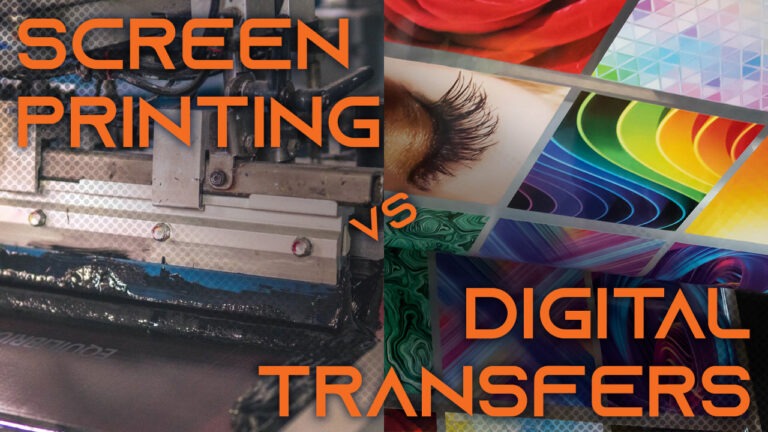 Revolutionizing product decoration: digital transfer printing versus screen printing.When it comes to printing on products, choosing the right printing technology is crucial to achieving an impressive and vibrant result. While screen printing has long been a conventional choice, digital transfer printing stands out as a revolutionary alternative, offering unrivaled quality and versatility.
Read more