3 sides, 3 different photo-realistic images.
That is what a paper cube box can look like when you print it with DIGITRAN digital heat transfer technology.
And this is not only for the containers, but also for the paper cubes themselves.
By digital heat transfer printing both items can be printed with different images on each side. Due to the heat transfer technology there will be no ink sinking in the paper, making sure that the print stays on the outside.
Furthermore, it can be done for any quantity, making this a great printing technology for such a promotional product.
With this technology at hand you can offer smaller quantities and personalized designs to your clients. All in photorealistic quality and printed in 4C with white as our fifth color.
Drop a comment if you want to learn more about our digital heat transfer solutions for paper cubes and boxes.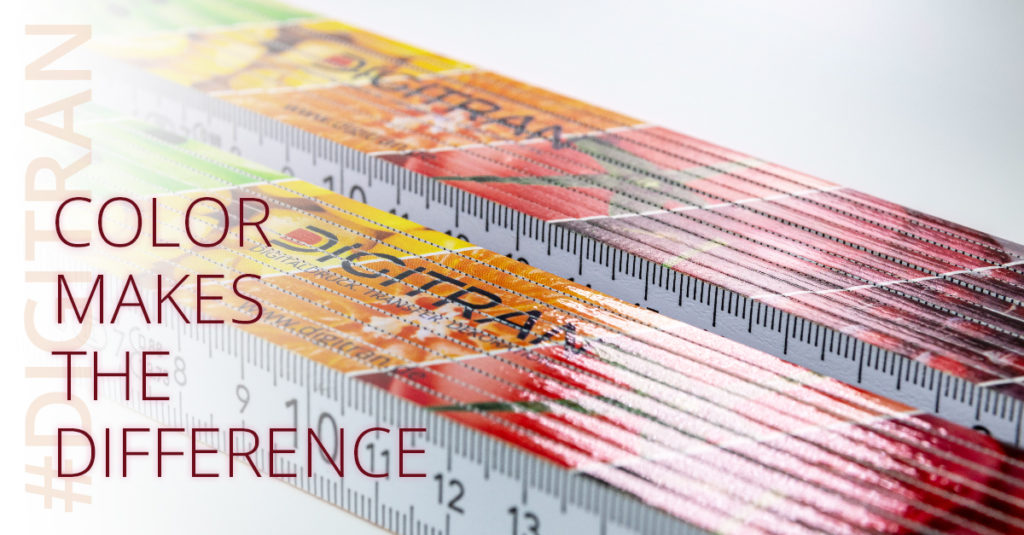 Printing on each segment's edge and not in-between them is the printing challenge of folding meter sticks. And with heat transfers you can achieve just that.
Folding meter sticks printed with digital heat transfers benefit from a high resolution digital print. Not only giving a great price for small quantity multi-color prints, but also being very durable.
CMTD – Digitally Printed Paper Cubes and Boxes for your Promotion