Ever wondered if there is a smaller quantity, high quality alternative to conventionally printed heat transfers? The answer is YES! DIGITRAN heat transfer decals are digitally printed and fill in this gap!
DIGITRAN digital heat transfers are designed for cosmetic products, promotional items, toys, and many other markets. To be able to provide fast turnaround times and flexibility we print using a CMYK + white digital printing technology. Due to this we can offer high quality prints for smaller quantities as well as personalized designs or serialization. Furthermore, we can print so sharp that even texts as small as 1 pt. can still be read (with a magnifying glass)!
All this without messy inks, UV-curing, or VOCs. In regard to your workflow this means that once the transfer is applied, your product is ready to shine!
More on: DIGITRAN Heat Transfer Decals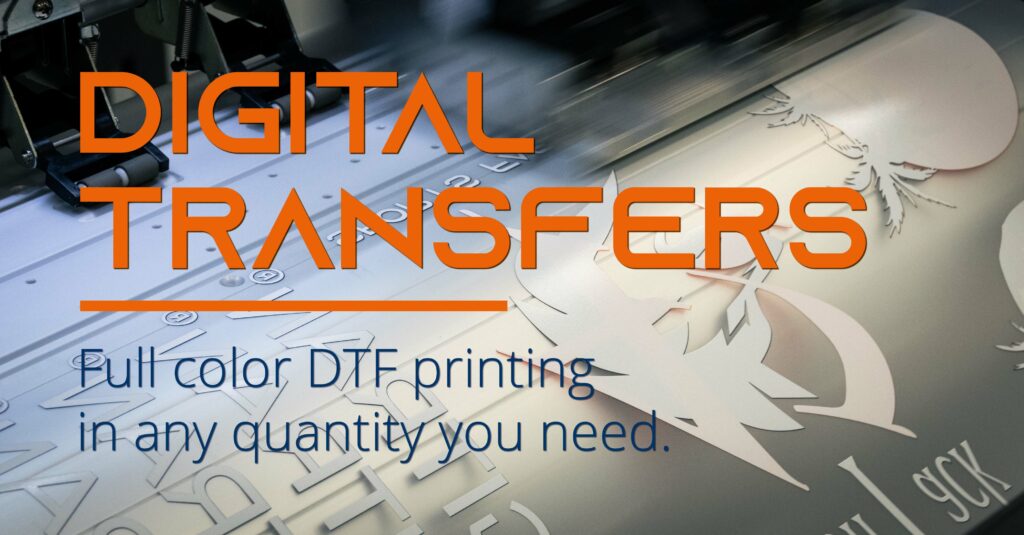 The solution for custom designs on t-shirts, hoodies, bags, sportswear and workwear: DTF Digital Transfers.
Thanks to the combination of digital printing and heat transfer technology, textile transfers can be printed in small quantities, full-color and in the shortest possible time. Thus, the outstanding opacity and feel known from plastisol and screen printed transfers is now also available in small quantities.
DIGITALLY PRINTED HEAT TRANSFER DECALS