Ever wondered if there is a smaller quantity, high quality alternative to conventionally printed heat transfers? The answer is YES! DIGITRAN heat transfer decals are digitally printed and fill in this gap!
DIGITRAN digital heat transfers are designed for cosmetic products, promotional items, toys, and many other markets. To be able to provide fast turnaround times and flexibility we print using a CMYK + white digital printing technology. Due to this we can offer high quality prints for smaller quantities as well as personalized designs or serialization. Furthermore, we can print so sharp that even texts as small as 1 pt. can still be read (with a magnifying glass)!
All this without messy inks, UV-curing, or VOCs. In regard to your workflow this means that once the transfer is applied, your product is ready to shine!
More on: DIGITRAN Heat Transfer Decals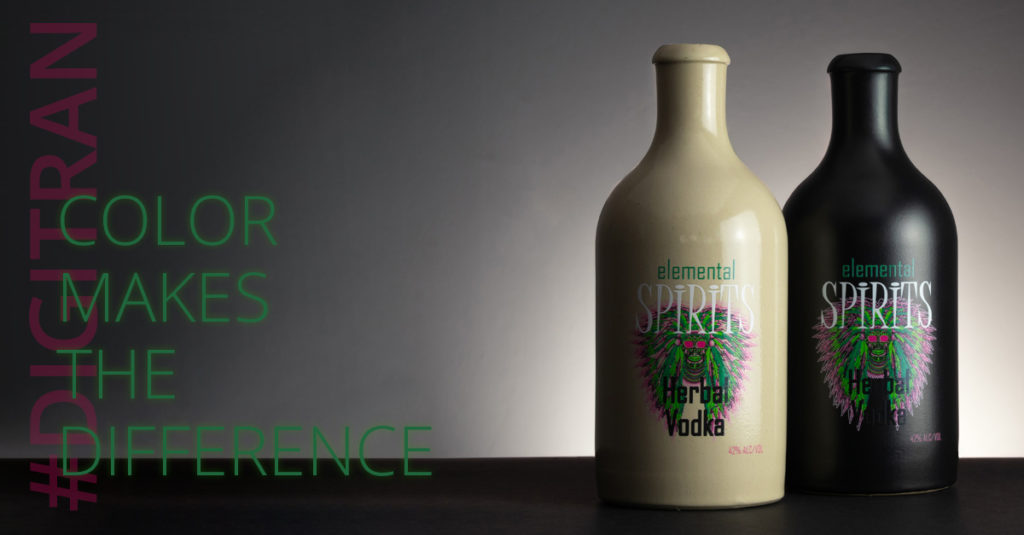 Ceramic bottles are perfect to give your spirits a unique look.
Not only do they look different than all those glass bottles, but they will also protect your drink from sunlight!
Furthermore, you don't need a primer, curing, or drying. Once the image is applied the bottle you can be fill or pack and ship it right away.
DIGITALLY PRINTED HEAT TRANSFER DECALS