Having issues with printing onto polypropylene (PP)? Not with DIGITRAN digital heat transfers! Our digital heat transfer decals can be applied to PP plastics without any pretreatment at all.
All you need to decorate PP products without all the pretreatment that is needed for most other printing processes is a heat transfer machine or a hot stamping machine, that can handle heat transfers. Such a machine combined with our DIGITRAN digitally printed heat transfers for PP plastics makes it possible to decorate without any kind of pretreatment.
Furthermore, due to the digital printing process we can produce small and medium size runs for a great price! Also, personalized, or serialized designs can be printed with this technology.
Start printing your cosmetics, promotional, or any other type products with this innovative printing technique.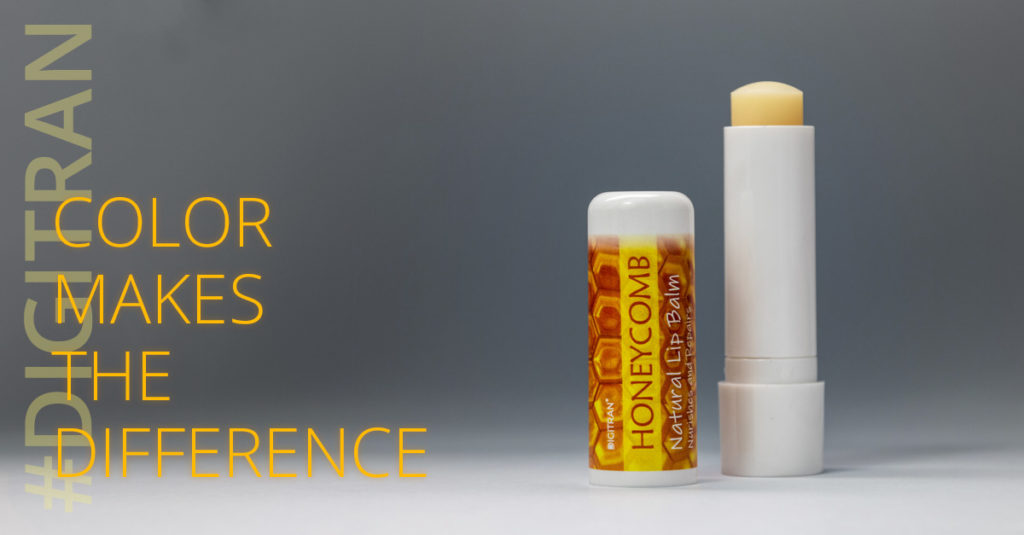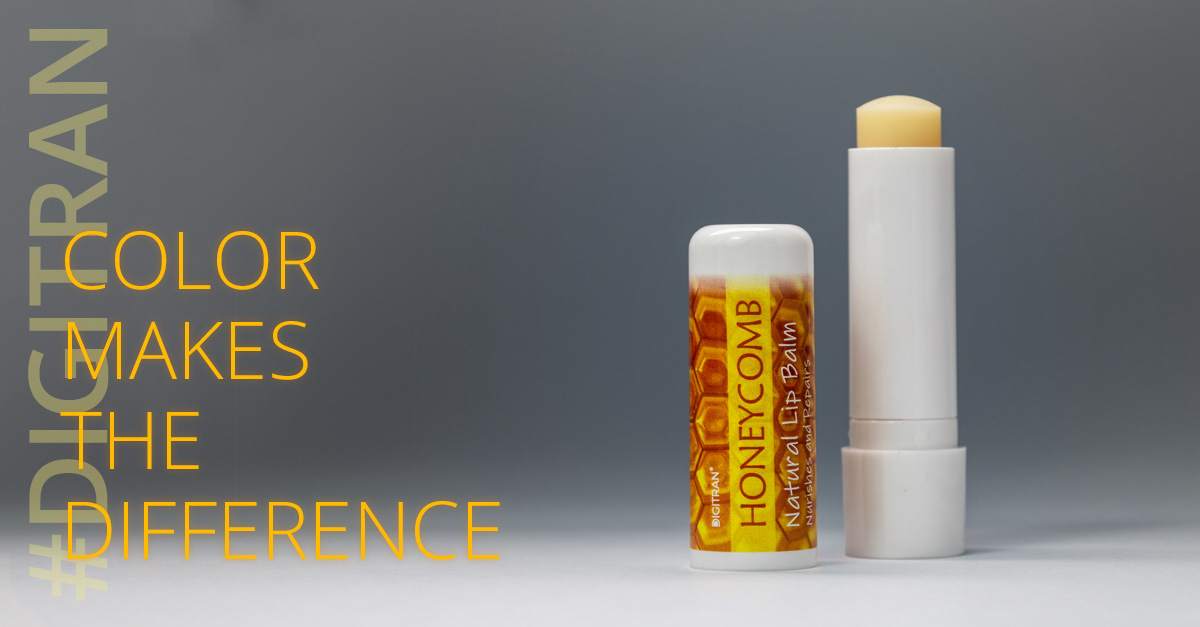 Lip balm comes in pretty much just one shape, which makes the print is even more important for this type of packaging.
With digital heat transfers we ensure that your product will stand out!
Especially when it comes to multi-color designs there is close to none in the shelves. Simply because multi-color designs are difficult to print onto a small lip balm shell and the more colors there are, the more it costs.
To bring more diversity to this product we developed DIGITRAN digital heat transfer decals as well as DIGITRAN heat transfer equipment for it
Digital Heat Transfer Decals for Polypropylene (PP)