"A diamond's value is defined by both, the outside and the inside." - Us.
We are bad in making up fancy headlines and do not know the right botanicals for this bottle's gin, but when it comes to printing, we can help you get a proper appearance!
To make this gin stand out it was crucial to match the name and the design. To get there the bottle was matt coated and printed with a high gloss, digital heat transfer. Due to this printing combination both the white and the blue shades could stand out the way they are and create a contrast to the matt bottle.
This is true for more than just this one gin. The DIGITRAN heat transfer process is well suited to print onto all kinds of glass bottles. No matter if it is wine, vodka or apple juice.
Especially when it comes to small quantities with high quality demands, digital heat transfer printing is a go to.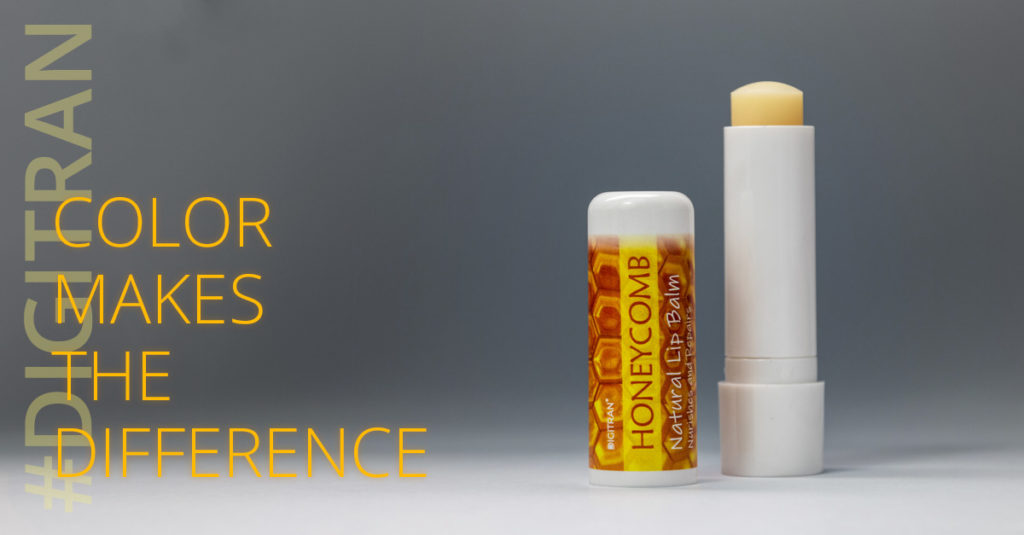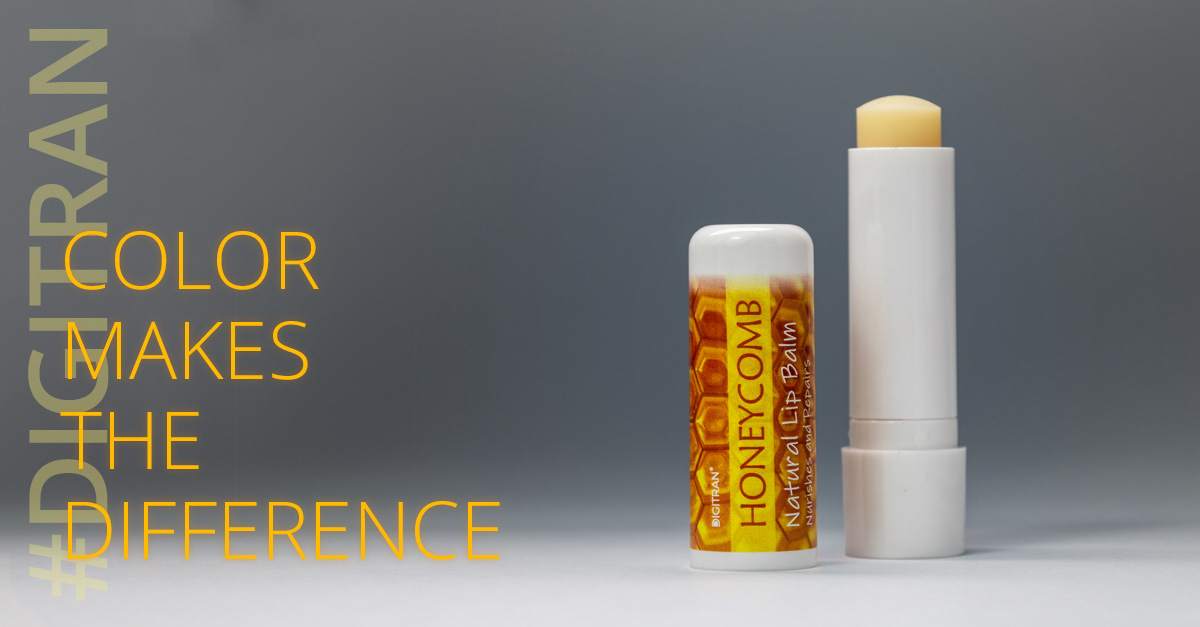 Lip balm comes in pretty much just one shape, which makes the print is even more important for this type of packaging.
With digital heat transfers we ensure that your product will stand out!
Especially when it comes to multi-color designs there is close to none in the shelves. Simply because multi-color designs are difficult to print onto a small lip balm shell and the more colors there are, the more it costs.
To bring more diversity to this product we developed DIGITRAN digital heat transfer decals as well as DIGITRAN heat transfer equipment for it
CMTD – Gin Bottle Printed with Digital Heat Transfers